I hope that you will want to learn more about historic gardens. Scroll down to see what I am reading now, my favorite websites, videos, books, and articles. I look forward to hearing your suggestions!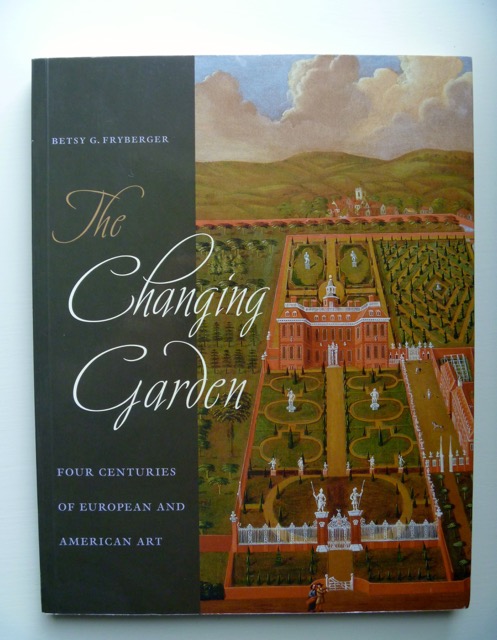 Gardening books where designers discuss their own work
Cheng, Ji. The Craft of Gardens. Yale University Press. 1988. (First published 1631).
Farrand, Beatrix. Plant Book for Dumbarton Oaks. (edited by Diane Kostial McGuire) Dumbarton Oaks Trustees for Harvard University. Washington, DC, 1980.
Jekyll, Gertrude. Colour Schemes for the Flower Garden. Frances Lincoln Limited, London. 1988. (first published in 1914)
Jungles, Raymond. The Cultivated Wild. Monacelli Press. 2015.
Robinson, William. The Wild Garden. Timber Press. 2009 (first published in 1870).
Robinson, William. The English Flower Garden. Bloomsbury Publishing, London, 1996. (first published in 1883
Takei, Jiro and Marc P. Keane. Sakuteiki: Visions of the Japanese Garden. Tuttle Publishing, North Clarendon, Vermont, USA, 2008 (first published by Tachibana no Toshitsuna 1028-1094)
Some of my favorite reference books
Blamori, Diana. "Beatrix Farrand at Dumbarton Oaks: The Design Process of a Garden", from Beatrix Jones Farrand: Fifty Years of American Landscape Architecture. Dumbarton Oaks Trustees for Harvard University, Washington, DC, 1982.
Henderson, Ron. The Gardens of Suzhou. University of Pennsylvania Press, Philadelphia, 2013.
Pavord, Anna. The Tulip. Bloomsbury, 1999.
Thacker, Christopher. The History of Gardens. University of California Press, Berkeley and Los Angeles, CA, 1979.
Videos perfect for a rainy day
Gardens through time. Diarmuid Gavin and Jane Owen. Acorn Video, 2004. First episode.